Name:
NF System Nanofltration Water Purification System Nano filtration Water Treatment System Nano Filter
Brand:
XUECHENG
Certificate:
CE
Origin:
China
MOQ:
1 set
Packing Term:
plywood case
Lead Time:
15-35 days
Payment Term:
TT, West Union
Supply Ability:
300 sets per month
Product Description
NF System Nanofltration Water Purification System Nano filtration Water Treatment System Nano Filter
Introduction
Nanofiltration membrane mainly remove the solute particles with diameter 1 nanometer (nm) or so, the intercept molecular weight is 100-1000, In the drinking water field, it is mainly used to remove the intermediate, odor, color, pesticide, synthetic detergent, soluble organics, Ca, Mg and other hard components and evaporation residue.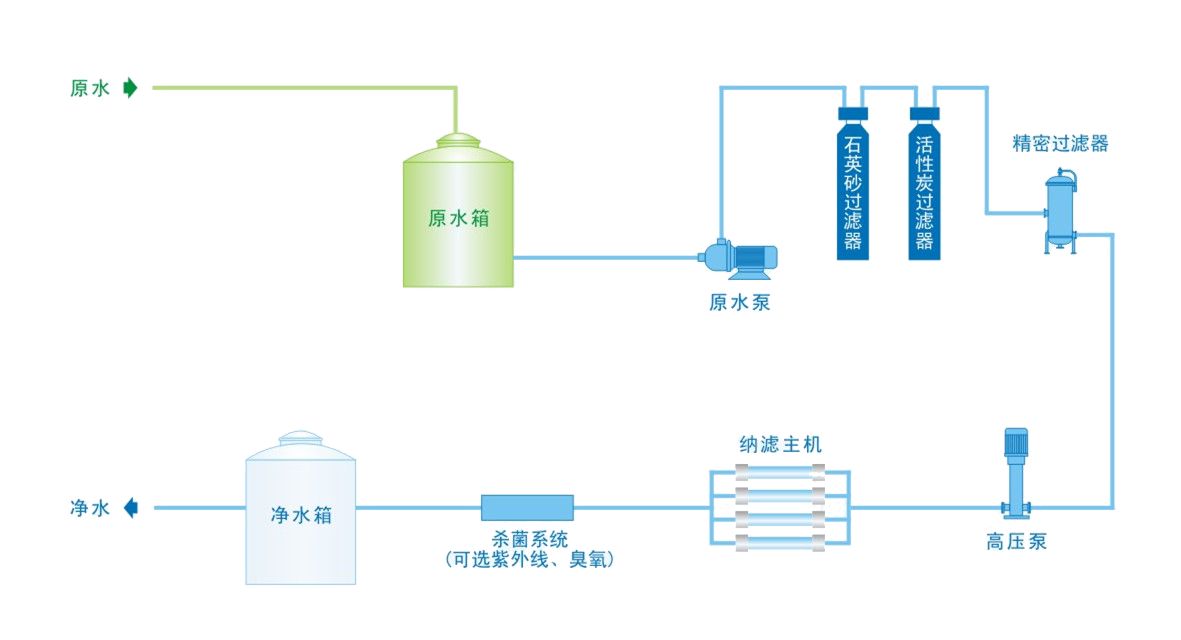 Features
NF membrane itself has electric charge character.this is an important reason why it has high desalting performance and can also remove inorganic salts from films with hundreds of molecular weight.
Application
Nanofiltration separation becomes more and more widely used in electronics, food and pharmaceutical industries, in practical separation process, such as the preparation, highly concentrated juice, peptides and amino acids separation, enrichment and purification of antibiotics, whey protein concentrate, nanofiltration membrane biochemical reactor.
Related Products