Zimbabwe Customer, 2 guys visited from Sep 17th-23rd, 2017, who ordered six lab fume hoods 1200*850*2350mm, 2 emergency shower eye washes and 40 water taps as trial order, they came to inspect the goods before shipping.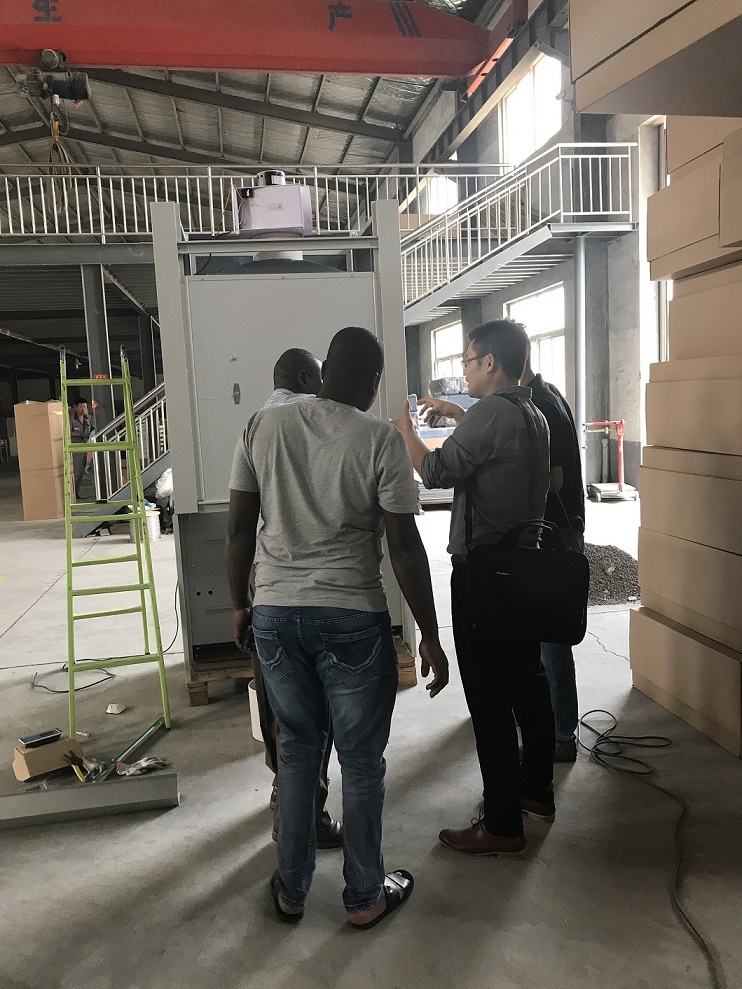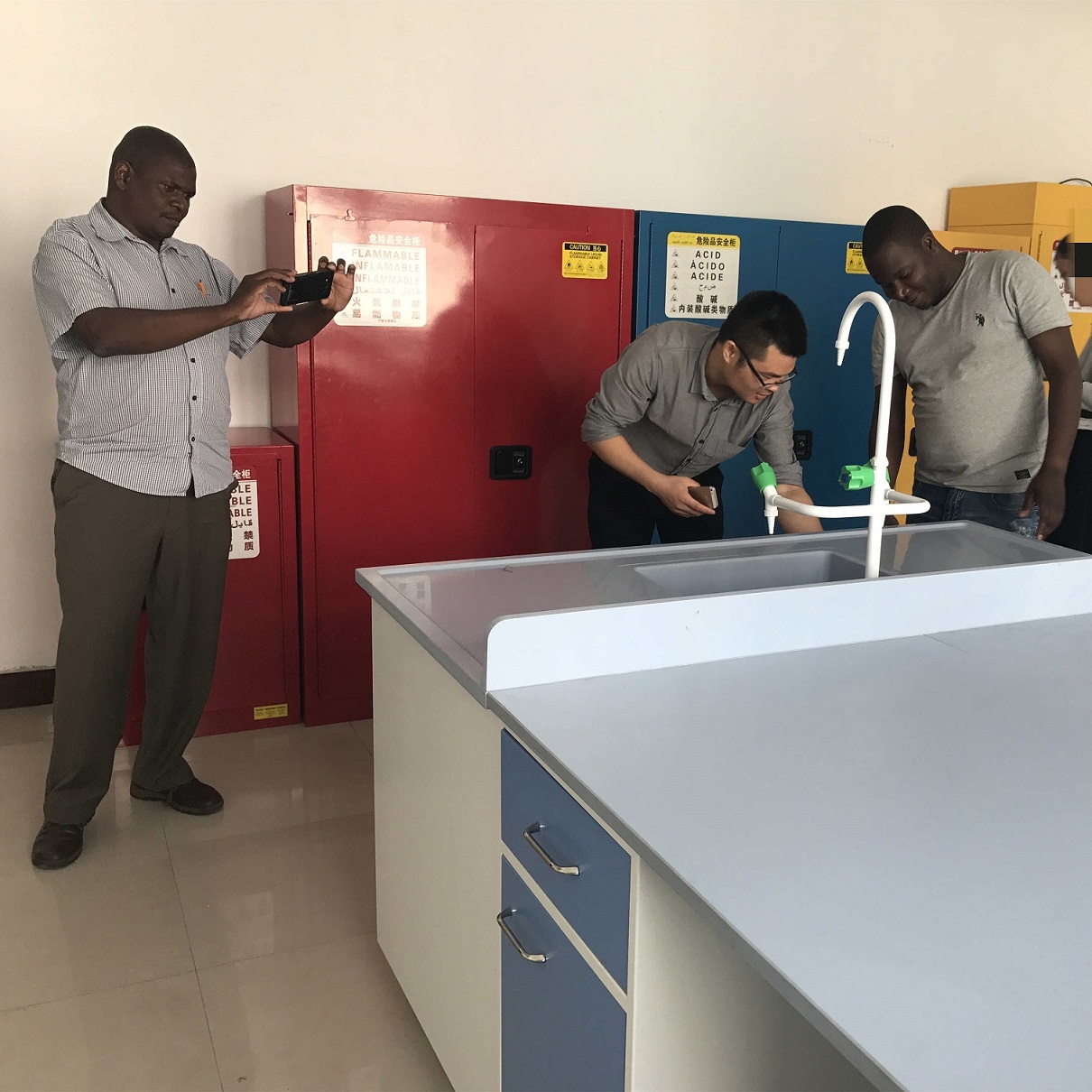 The coming sample order: island bench 3000*1500*850mm and wall bench 1500*750*850mm &wall cabinet 1500*350*600mm intended for their showing room.
And we both hope to extend our products to Zimbabwe and countries nearby, and the sole distribution agreement is under discussion.
Here below is the installation feedback from them