Product Description
Steel Wooden Laboratory Central Bench 3000*1500*850mm
Laboratory bench is one of the basic equipment of laboratories in various industries.
With reasonable structure, good load-bearing, flexible to assemble, easy to maintain and convenient to install and transport, it is the best choice for middle level and high level laboratories.
Xuecheng laboratory bench is one environmental protection product, non-toxic, tasteless and pollution-free, ensuring the safety and health of laboratory operators.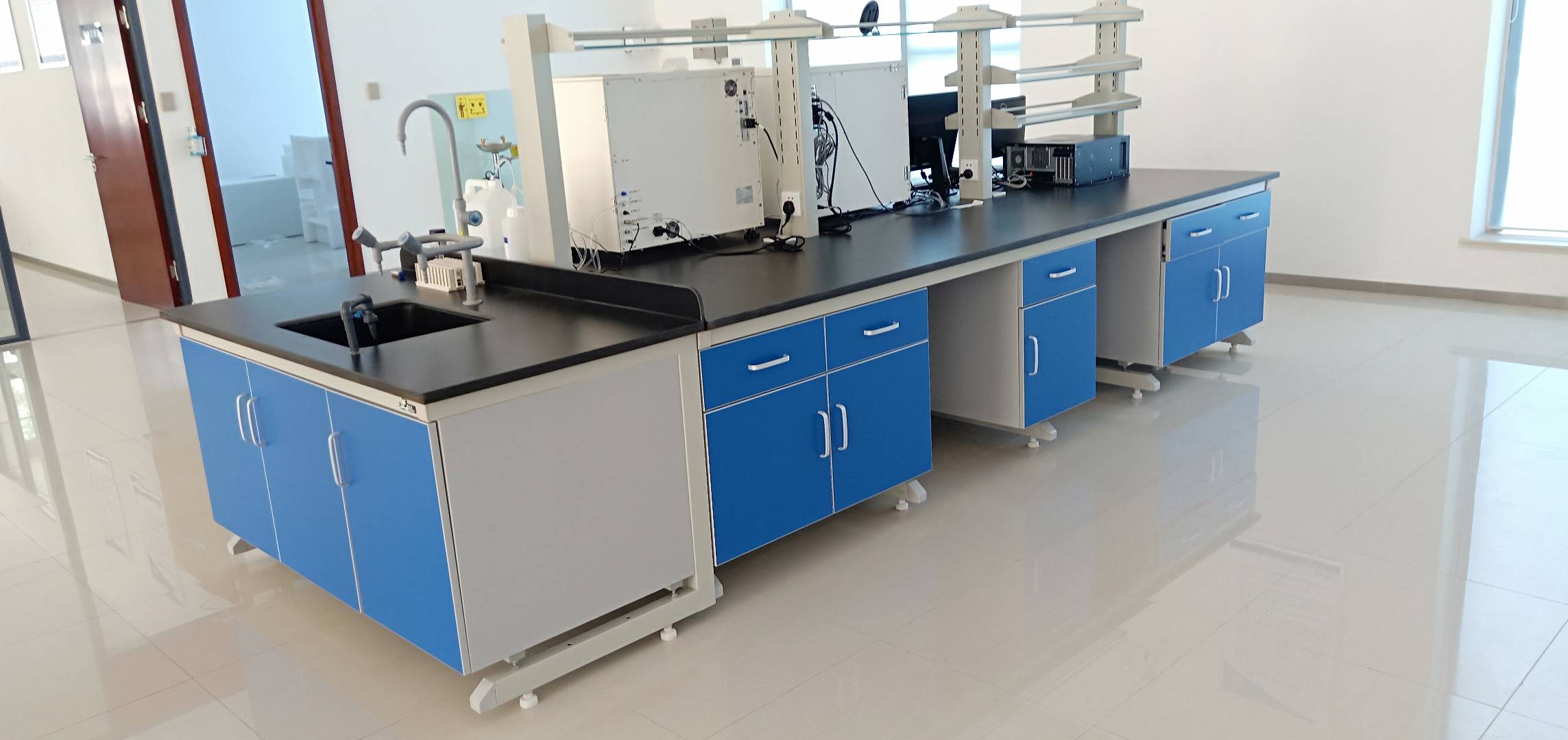 Features
- C Type Vertical frame: use 40*60*1.5 high quality metal sectional material welding molding, the surface is coated with epoxy resin powder, making the frame stable, exquisite appearance and good corrosion resistant.
- Top beam/Bottom beam: use 40*60*1.5 high quality cold rolled sheet stamping molding, fixed on vertical frameset by screws or blind rivets.

Workop

: use 12.7mm thick phenolic resin(solid core physiochemical)board for laboratory use, all around is thickened to 25.4mm, edgewise double layer circular, acid-base resistance, water proof, anti-static and easy to wash.
epoxy resin board, ceramic board, stainless steel sheet and marble are optional.
made of 16/18mm thick melamine board, edge sealed by 2mm thick high quality PVC.
- Door&Drawer Panel: door and drawer panels including all cupboard, use melamine board to make, the thickness of board is 16/18mm, the around is sealed by high quality PVC to seal.
- Baffle: the material use 16/18mm thick melamine board, the around is sealed by high quality PVC .
- Slide Rail: use 3- section rolling ball slide plant for laboratory use, no noise and light slide when pulled, high strength and not deformed after long term load (open-close can reach to over 100,000 times).
- Hinge: use high stainless steel hinges for laboratory use, opening angles 90°, no noise, no springback, high strength and can not be broken.
- Handle: use integral forming groove handle or C type alum-alloy handle, firm and elegant appearance.
- Adjustable Foot: use 10 cm screw underlay rubber protecting seat, intermediate line shock-absorbent plate.
Technical Specifications
| | | | | |
| --- | --- | --- | --- | --- |
| Model | Length | Width | Countertop Height | Total Height |
| XC-CB3000SW | 3000mm | 1500mm | 800/850mm | 1550/1600mm |
NOTE:
1. Length can be customized.
2. We can design and manufacture non-standard size as per users' requirements.
3. The price excluding reagent rack, drip rack, water sink&tap, eyewasher, etc
Optional Accessories
Water Sink/
Test
F
lume
Material: high density PP made, resistant to most chemicals, strong corrosion resistance;
Wall thickness: 5mm, up to 7mm, flat and non-deformation.
Water Tap/Faucet /Test N

ozzle
Thick brass, high gloss thick epoxy resin powder; resistant to most chemicals, corrosive and heat resistance, anti ultraviolet radiation, non-toxics and safety.
Ceramic valve headwork: sealed structure, can be used for 500000 times without any leakage;
Nozzle: detachable, anti-splash bubbler is optional.
Switch: high grade PP knob, ergonomic design, feel comfortable, easy to operate.

Pegboard/

Drip

Rack/ Drying Rack
Material: high grade PP.
Size: 400*550 or 550*700mm.
Type: single faced or double faced.
Fitting: there are drain holes in the middle of bottom tray, and the pegs(drip rods) is detachable, easy to use.
Installation mode: wall mounted/ desk mounted.
2 or 3-

layer

R

eagent

R

ack

:

1

socket per column.
Upright Column: use steel sections welding molding, size is 50*100, the surface is coated with epoxy resin powder, anti-corrosion and elegant appearance.
Shelf: use 5-10mm thick single side frosting tempered glass, all around rim treatment, smooth and not easy to hurt the hands.
Fittings:
Equipped with glass support arm, which make user freely adjust the height according to comfortable requests.
The shelf edge is equipped with Ø12mm stainless steel stop rods in order to prevent reagent utensil drop, elegant appearance and useful.
Trunking/Socket Box
Steel, Alum-alloy or PP pedestal box
10A or 16A socket, water-proof (3-hole or 5-hole) socket is optional
All international socket standards are available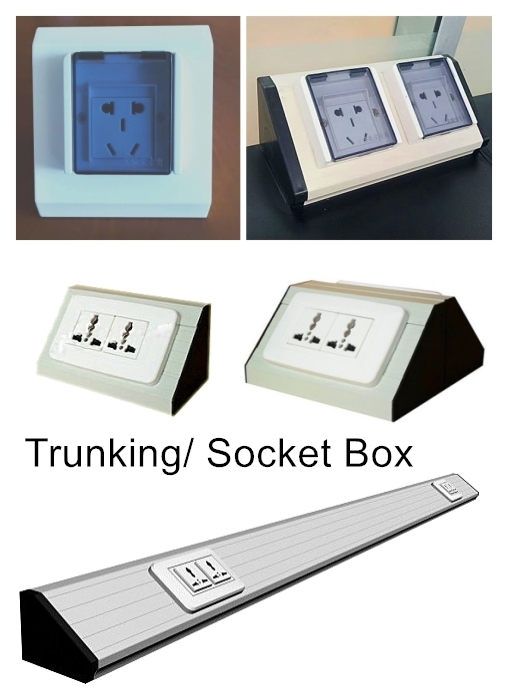 Packaging&Shipping
Because the GW and dimension is big, generally the lab benches, fume hoods or lab cabinets shall be shipped by Sea;
They would be packed in cartons (FCL shipping) or plywood boxes(LCL shipping) in assembled or disassembled state.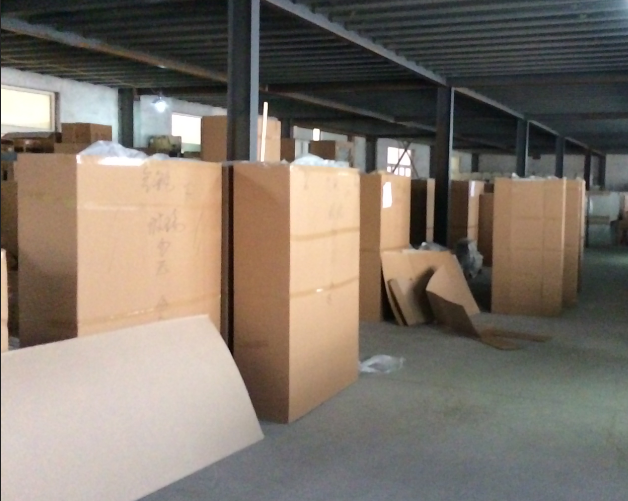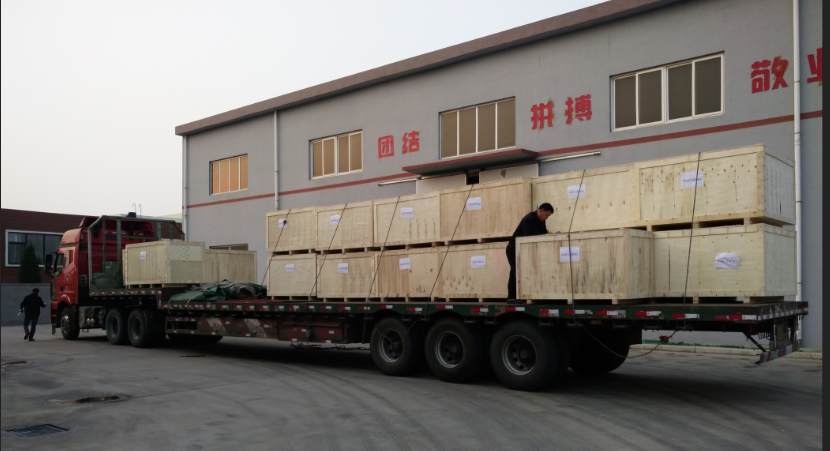 Application

biological pharmacy, biological analysis, plant culture, environmental test, electronic instruments and scientific research, etc.